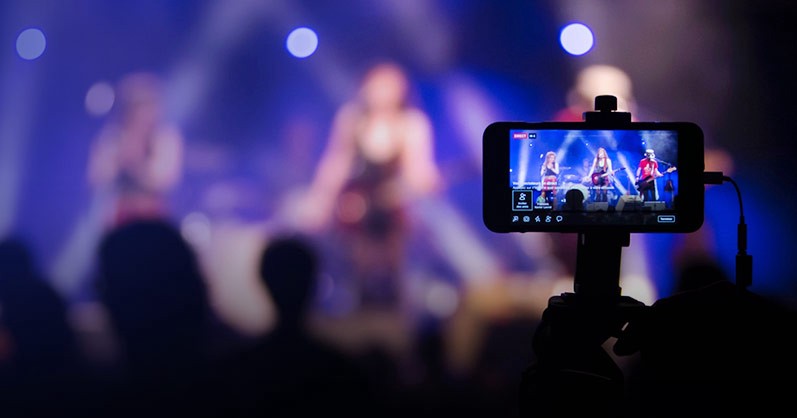 Web Streaming
Our core offering is our web streaming service. Hosted on state-of-the-art infrastructure, our web streaming offers reliable, scalable and predicatable internet video delivery to viewers across the world. Our system is highly available, with multple CDN providers delivering content to end users, and multiple origin servers located in geo- and network-diverse hosting environments. With POP's on all of the major IXPs globally, the StreamWorks CDN provides fast loading times and high video quality regardless of the location of your viewers. We also offer P2P offloading, which assists during high viewer numbers on a single LAN. We use adaptive bitrate technology to ensure that your viewers can view the stream without buffering even on slow internet connections. Our player can be embedded in any website, and we offer full viewer engagement and geo analytics for each event. We're also able to simulcast the event to social media networks like YouTube, Facebook, Twitch, Periscope and others.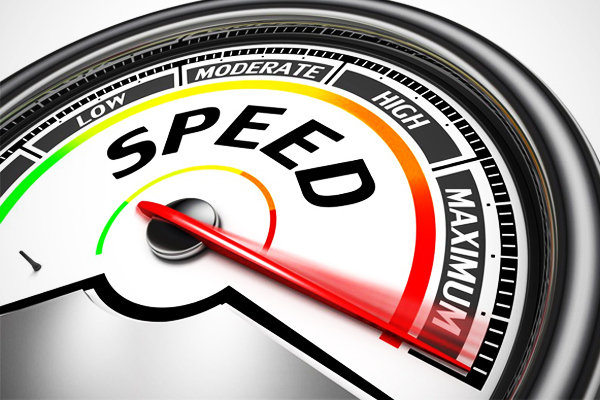 Low latency streaming
StreamWorks provides a low latency video delivery solution, based on the Chunked CMAF-DASH protocol. We're able to deliver video with a sub 5 second latency for auctions, sporting events and conferences which require fast end to end content delivery.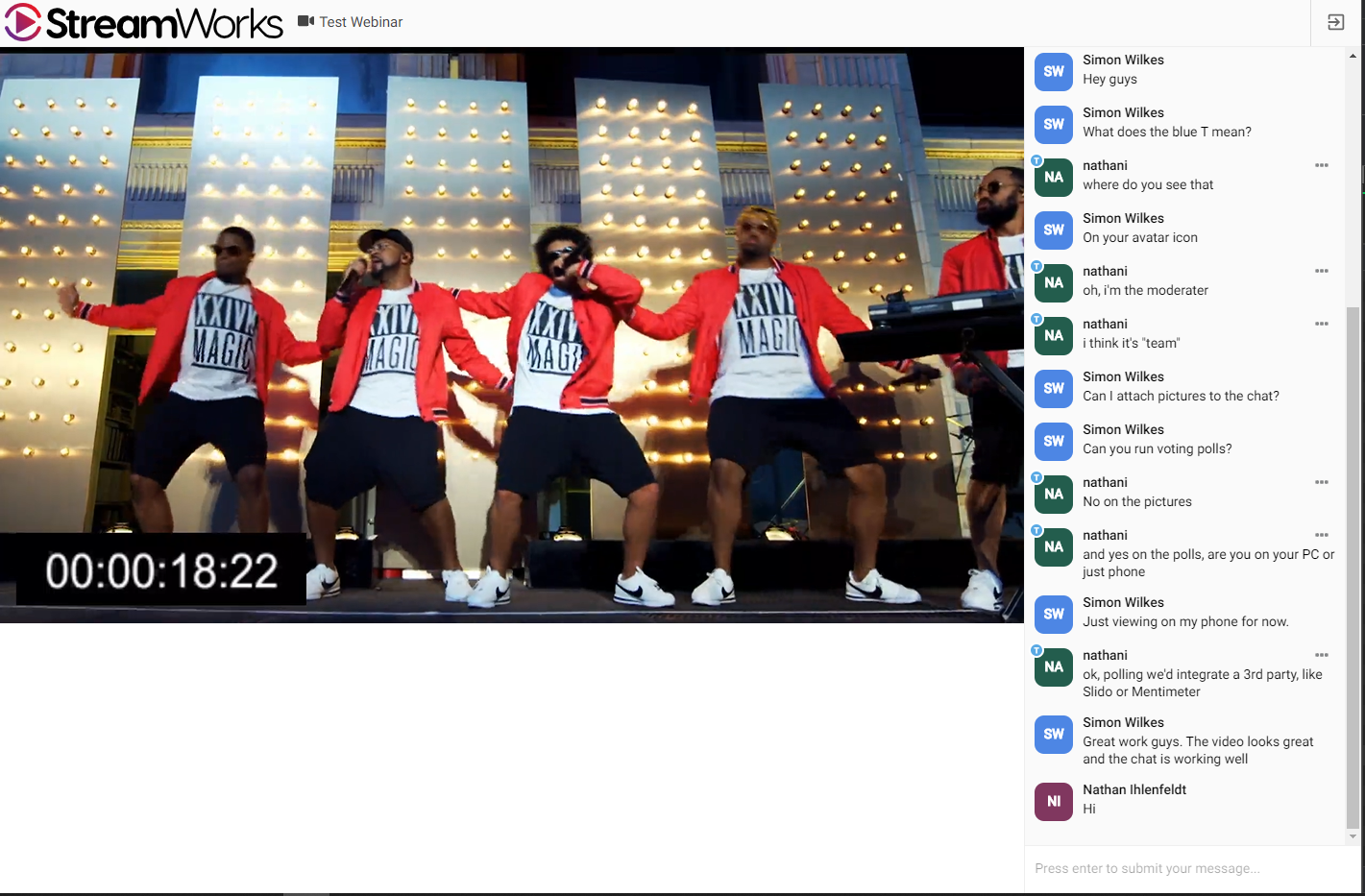 Webinar Platform
StreamWorks provides a customizable, locally hosted webinar platform that provides delegate registration, attendance tracking, chat and Q&A, coupled with our reliable video delivery technology. We're also able to embed tools like Slido and Mentimeter into the webinar interface to increase viewer engagement.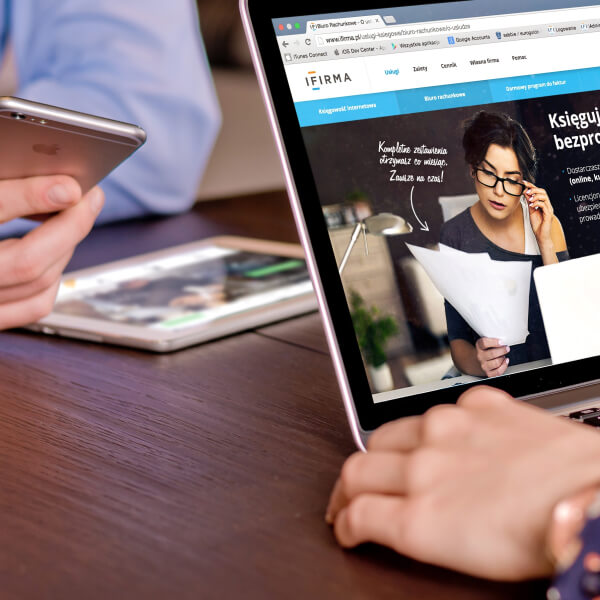 Event Landing Page
StreamWorks is able to provide a customized event landing page with a custom URL slug. This allows for a custom, easy to use viewer experience. We're able to embed our video stream player, chat, Q&A and other content. Like the rest of our services, landing pages are hosted on scalable and reliable servers which can handle high guest loads. We're also able to host a high capacity WordPress environment for your event, upon which you can build our own event microsite.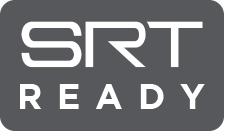 SRT Contribution Network
StreamWorks relies heavily on SRT to ensure reliable video delivery to our servers. We also provide a SRT contribution service, which allows you to move high quality video across the world with the lowest possible latency. Useful for bringing in remote keynote speakers, presenters and panels with or without a green screen. Our point to point video feeds are provisioned across the congestion-free Amazon Web Services network, to ensure predictable performance regardless of the source
IP Camera Restreaming
StreamWorks offers an IP Camera Restreaming service, enabling you to embed live feeds from RTSP or ONVIF cameras on your website and make them available to viewers across the world